Looking for your next adventure abroad?
"The home loved by expats."
Are you looking for your next move abroad? Whether you are a student eager for an exciting buzz or a family longing for stability, the Czech Republic will amaze you.
We are here to help you discover your new career, home and life in the Czech Republic.
in Quality of Life, Globally!
Get amazed by the beauties of Czech cities, nature and mountains. The country is filled with castles, great history but also culture and modern buzz.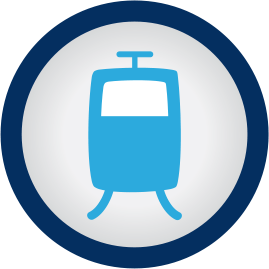 £ 18
Monthly public transport pass
"Affordable cost of living allowing students, your professionals or families to enjoy life to the fullest."
Concerts of the biggest stars, sports events, exhibitions, theatres and much more. In the Czech Republic the culture never sleeps giving you endless options for great fun.
Czech Republic & Business Services:
"Vast career opportunities, jobs security and great work-life balance."
All these make the Czech Republic sought-after by expats for working abroad. Join us within Business Services in the Czech Republic to experience this yourself.
Business Services are specialized international hubs focusing on finance, IT & technology, human resources, research & development, customer service and more. 
Code-masters
IT rebels turning sci-fi into reality
Number-crunchers
Finance specialists ready to take down any unbalanced sheet

Caring souls
Customer-facing souls with a helping hand and the biggest smile
People-people
Human Resources enthusiasts who care and lead

Creative minds
Marketing or sales artists ready to create new dimensions
Admin champions
Reliable back bones of exciting projects
Some of the jobs waiting for you right now: