About Us
Our Project
Czech Your Talent is a joint initiative of Association of Business Service Leaders in the Czech Republic (ABSL) and In CzechInvest, Investment and Business Development Agency in the czech Republic. Together we want to spread the word - there are great career opportunities within the business services in the Czech Republic waiting for foreign graduates, juniors and more experienced professionals. Moreover, the Czech Republic is a nice country to live in.
Jít do About ABSL
About ABSL
ABSL is the largest body representing the business services within the Czech Republic. Through the association more than 60 member companies cooperate together on promoting the sector and growing it further. With "people" being at the heart of business services, the ABSL initiated the project Czech Your Talent in order to bring opportunities within business services closer to foreign talents.
Jít do About CzechInvest
About CzechInvest
CzechInvest is an agency of the Ministry of Industry and Trade. Established in 1992, the agency contributes to attracting foreign investment and developing domestic companies through its services and development programmes. CzechInvest also promotes the Czech Republic abroad.
Your Career in BSS
What are business services? Specialised hubs providing services either to mother company or to clients. For example a company may group all of their worldwide finance, IT, HR, R&D or other departments to the Czech Republic. Or provide from here specialised outsourcing services to clients. Anywhere. #Video (by ABSL): https://www.youtube.com/watch?v=Igib9Ym--A8
(SSC, BPO, IT, R&D, etc.)
Fun fact about Czech Republic
Check it!
Our Team
Klára Černá
Project Manager CzechInvest
Lorem ipsum dolor sit amet, consectetur adipiscing elit. Nunc dapibus, eros at accumsan auctor, felis eros condimentum quam, non porttitor est urna vel neque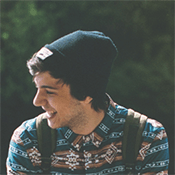 TIMOTHY SPRAY
Art Director
Lorem ipsum dolor sit amet, consectetur adipiscing elit. Nunc dapibus, eros at accumsan auctor, felis eros condimentum quam, non porttitor est urna vel neque
TONYA GARCIA
Account Manager
Lorem ipsum dolor sit amet, consectetur adipiscing elit. Nunc dapibus, eros at accumsan auctor, felis eros condimentum quam, non porttitor est urna vel neque
JASON LANE
Business Development
Lorem ipsum dolor sit amet, consectetur adipiscing elit. Nunc dapibus, eros at accumsan auctor, felis eros condimentum quam, non porttitor est urna vel neque